Foreign Films with Shelly Isaacs
Thursday, August 23rd,10:30am
The Movies of Delray
&
Friday, August 24th,1pm
The Movies of Lake Worth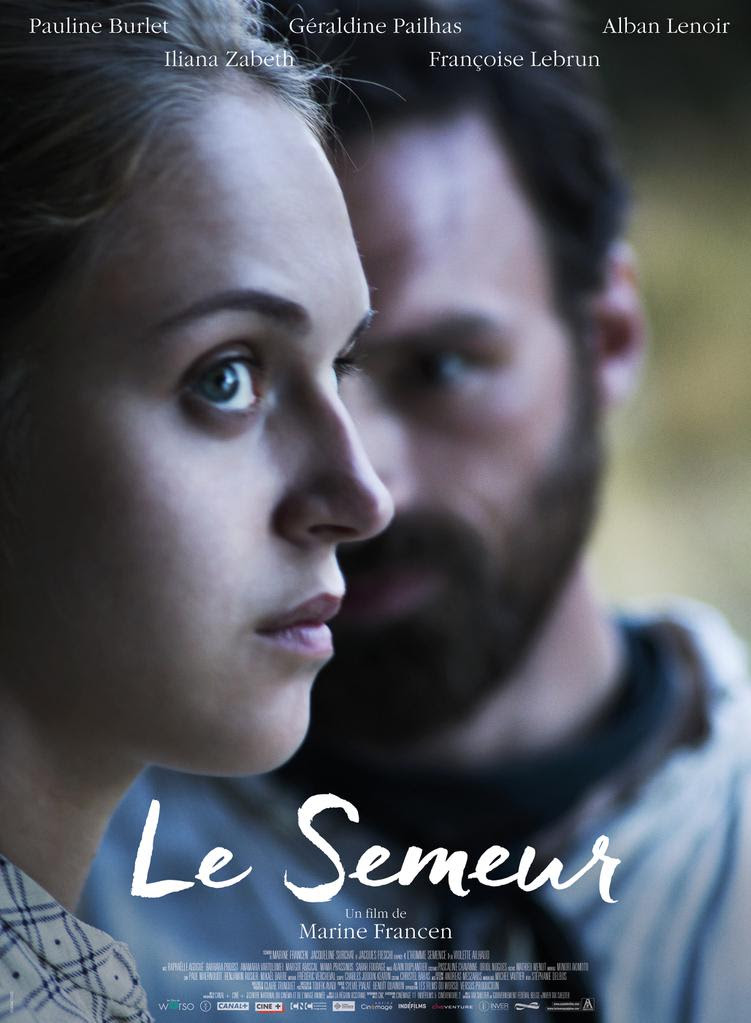 Winner - Best New Director - 2017 San Sebastian Film Festival
The Sower - 2017 - France - 98 min.
In the year 1852, Louis-Napoleon's troops descend upon a tiny village in the Lower Alps, rounding up all the local men in revenge for their conflicting political allegiances and carrying them off. For the next two years, the village is completely cut off. The women swear an oath that if a man should come, he will become their shared husband, so that life may continue to flourish.
"A moving, sensual love story...achieves moments of transcendent pastoral beauty."
- Neil Young, The Hollywood Reporter
"A dazzling and vindicating debut. "
- Ruben Romero Santos, Cinemania Spain
"You want to take certain shots and hang them on the wall "
- Lee Marshall, Screen Daily
---
Tuesday, August 21st, 7:30pm
The Movies of Delray
The 12th Man - 2017 - Norway - 130 Min.
A tribute to one man's extraordinary courage-and to the everyday heroes who helped him along the way.
An incredible true-life story of heroism and a man's unbreakable will to live. Norway, 1943: after a failed anti-Nazi sabotage mission leaves his eleven comrades dead, Norwegian resistance fighter Jan Baalsrud finds himself on the run from the Gestapo through the snowbound Arctic reaches of Scandinavia. It's a harrowing journey across unforgiving, frozen wilderness that will stretch on for months-and force Jan to take extreme action in order to survive.
"Wartime survival epics are a rich genre unto themselves, and with The 12th Man, Norway has one that ranks among the very best."
- Roger Moore, Movie Nation
"The sort of suspenseful, old-fashioned war movie that should be particularly appealing to older viewers, provided they don't mind reading subtitles."
- Frank Scheck, The Hollywood Reporter
" The 12th Man is a polished crowd-pleaser, with a timeless message: Nazis suck."
- Noel Murray, Los Angeles Times
---
Admission is $12
Complimentary coffee & breakfast snack for am shows
Or
popcorn & beverage for afternoon & evening shows
The Movies of Delray is located just off of Atlantic Avenue at Hagen Ranch Road.
7421 W Atlantic Ave, Delray Beach, FL
The Movies of Lake Worth is located at 7380 Lake Worth Road Between
Lucerne Lakes Blvd N/Lucerne Lakes Blvd W and Ohio Rd
About one mile east of the turnpike on the right.
---
RED is for Movies of Delray
BLUE is for Movies of Lake Worth
RED is for Movies of Delray
BLUE is for Movies of Lake Worth
| | DOORS OPEN AT: | MOVIE STARTS AT: |
| --- | --- | --- |
| TUESDAY | 7:10 PM | 7:35 PM |
| THURSDAY | 10:00 AM | 10:30 AM |
| FRIDAY | 12:30 PM | 1:00 PM |
| SUNDAY | 9:45 AM | 10:15 AM |