Foreign Films with Shelly Isaacs
Friday, July 28th,1pm
The Movies of Lake Worth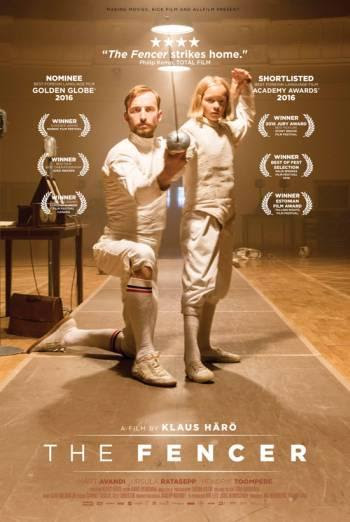 Shortlisted for the 2017 Best Foreign Language Academy Awards
Golden Globe Nominee for 2016 Best Foreign Language Film
Winner - 2016 Finnish Oscars for Best Film and Cinematography,
The Fencer - Finland/Estonia - 99 min.
Set in the early 1950s, a young man is forced to flee from the secret police in Leningrad and return to his native Estonia. He becomes a physical education teacher at a local school, and teaches his students in competitive fencing. However, his past begins to catch up with him and he is forced to make a difficult decision that threatens his life.

" The film plays with heart and as a result, we too are inspired
- Louise Keller, Urben Cinephile
"...Aided by quiet and well judged performances, good pacing and atmospheric cinematography."
- Jenny Kermode, Eye for Film
it is a unique take on the sports film, drawing both on heartwarming triumphs and a distinctive moment in history. "
- Megan Fariello, Film Forward
---
RED is for Movies of Delray
BLUE is for Movies of Lake Worth
RED is for Movies of Delray
BLUE is for Movies of Lake Worth
| | DOORS OPEN AT: | MOVIE STARTS AT: |
| --- | --- | --- |
| TUESDAY | 7:00 PM | 7:30 PM |
| THURSDAY | 10:00 AM | 10:30 AM |
| FRIDAY | 12:30 PM | 1:00 PM |
| SUNDAY | 9:30 AM | 10:15 AM |